Skip hire has become increasingly popular over the years and there are several good reasons for this. Although some companies and even individuals may choose to own a skip, there are some disadvantages to buying a skip outright and clear benefits to skip rental. Hiring a skip works well for many people, one of the great things being that it only needs to be collected once, making it a hassle-free experience for both domestic and business use.
Benefits Of Skip Hire
Cost-Effective
Cost is likely a key concern when it comes to skip hire. No matter if it's needed for business or personal reasons, you'll want to find the solution that saves you the most money. Now, if you buy a skip and then only use it only once or even over several occasions you're going to be wasting a lot of money!
Buying a skip would only really suit a situation, most likely a particular type of job, where a skip would need to be filled and emptied every single day. But the vast majority of people would not be using a skip in this way, so paying the large fee to buy a skip would not make sense. With a skip rental service not only do you avoid this huge fee, but you also do not have to fork out extra travel costs taking the skip contents to the dump.
Space Saver
If you purchase a skip you would have to have a place to keep it within your business premise and would need to ask yourself 'can you afford to have that extra space be taken up?' And 'do you even have that space available?' Or what about if you require a skip for your home, for example, to clear garden rubbish. If you purchase it you'll have to store it within your household, most likely in your garden, do you want it permanently sitting outside?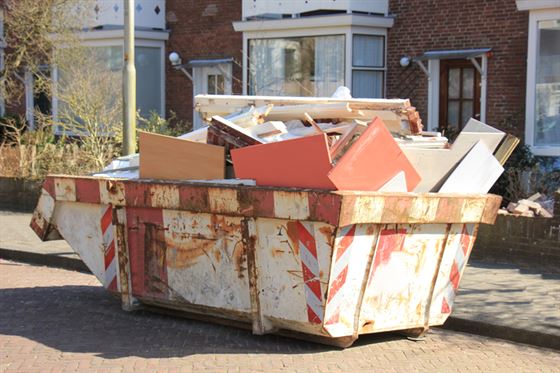 Safe Waste Management Solution
Although you're not allowed to dump just anything in a skip, there are plenty of things that can be placed in one. Items that you're allowed to place in a skip include wood, plaster, tiles, cardboard and paper, bricks, metals and rubble. Many skips for hire companies offer a range of services that you will likely find helpful, as well as total waste management, including drain unblocking and self-tipping, so you may be able to have a combined quote for multiple services, saving time and money at the same time.
Find The Right Skip For You
You should find a skip that best matches your needs. For example, if you're only going to be using it for a small number of items at one time, there is no point having a huge skip taking up extra space. Save the big skips for hire for when you need to clear big volumes in one go or expect to be throwing a lot into the skip over a long period.
At Jarvis Metal, we offer skips in various sizes. These include:
6-yard skips

8-yard containers

10-yard containers

12-yard containers

16-yard skips

20-yard skips
If you're seeking rent-a-skip services, Jarvis Metal can help. Our team can make sure you know the right size skip to hire. Thank you for reading this month's blog. Get in touch today for more information:
Contact Us Today
Give us a call on 01295 710 223 or please feel free to fill in the enquiry form on our contact page today.