It is safe to say that no matter the scale or nature of your building project, there is always going to be some clearing up to do. Site clearance services are the best way to remove any debris or refuse sooner rather than later. It's easy to assume that professional site clearance is merely a luxury service!
However, this is no longer the case. With more and more construction experts working as contractors, and with the demand for building clearance rising all the time, it is safe to say that professional support is growing ever more popular.
But what exactly is site clearance, why should you hire a professional team of experts, and why could it be the right choice for you?
What Does Site Clearance Involve?
Professional site clearance is, as you might expect, the full clearance and tidying up of a building site once work has been completed.
However, this service can also apply to many other industries and needs, meaning that if there is any reason why you may want to get rid of nuisance waste or rubbish from a wide area, it may be worth you getting in touch with a clearance company.
This service essentially covers all bases when it comes to hazard disposal and debris removal. A site clearance ensures anything likely to cause an obstruction, to slow down a building project, or may cause health issues, is cleared away and disposed of safely.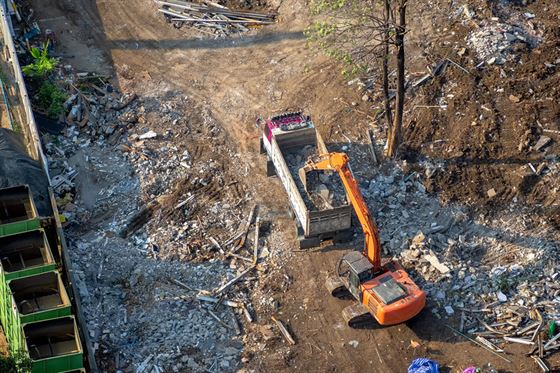 Why Should I Hire Professional Site Clearance?
The fact is, preparing a site for your next project is going to take a lot of time and effort. When working as a contractor or building expert, you will likely already have plenty of work and responsibilities on your hands. The last thing you need is to add to your stress and your existing workload.
What's more, dealing with site clearance on your own is never a good idea when it comes to health and safety. If you are handling potentially toxic or hazardous material, for example, you must always make sure that you have expert help and support. Otherwise, you could end up increasing health risks to yourself, your team, and even the wider public.
Therefore, always make sure to hire a qualified and experienced team to clear things up for you. If you don't, you could be left juggling more than just an extra set of tasks.
Clear Up Your Site
It's never advisable to work or build on a site that's in dire need of clearing and cleaning up. Health and safety protocols are in place for a reason! Therefore, make sure to get in touch with leading building site clearance experts as soon as you know you're going to need the help.
Don't try and clear a site on your own. Clearance experts are friendly and affordable to hire. Save yourself time as well as a potential injury! If you would like to find out more about how we can help you, get in touch today on 01295 710223 or head over to our contact page for more information.