If you decide to carry out some work on your home or garden there are many things you'll need to consider but one of the most important is how you'll get rid of the waste you generate. With environmental laws stricter than ever, one of the easiest and most effective ways to safely and securely dispose of your rubbish is to hire a skip.
Why Should I Hire A Skip For Home Renovation?
Skips are a great way to store all your rubbish in one place, help to keep it secure and prevent an unsightly mess from piling up in your driveway or garden. This will allow you to focus on your work area without having to stop frequently to clean up. It also makes the area safer for you, people who may walk through such as a courier, and any children and pets in your household. Hiring a skip allows you to remove tripping hazards and dangerous waste like glass or other sharp objects more easily and safely.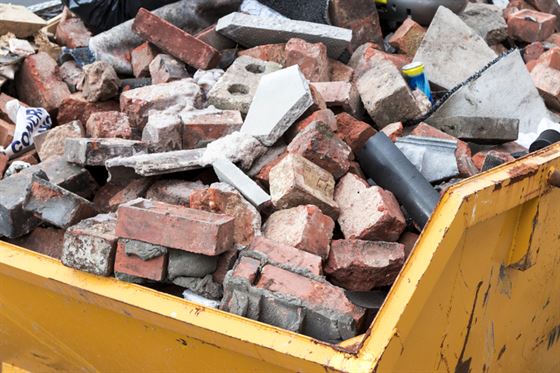 As well as keeping your working area tidy a skip makes it easier to dispose of waste once a project has been completed. The average car will not be anywhere near big enough to move the amount of waste generated from home renovations in one trip, which will mean multiple trips to your local waste removal plant. As well as the cost of fuel and consumables for all this extra mileage the risk of damage to the car is high. Nobody wants to put rubble, scrap metal, or rotten wood into their car as there's a high chance it'll damage the upholstery. There is also the risk of waste scratching your car's paint when loading or unloading.
When you're hiring a skip, the company will turn up at a time that suits you with a high-quality skip. The team is also only a phone call away when the skip needs to be emptied. This means you don't have to worry about any transportation issues, and as long as you only put into the skip the types of rubbish that the hiring company has agreed to then you won't need to sort it out before it's collected, saving you a huge amount of time. Because skip hire companies have to be licensed as waste carriers you'll have peace of mind in knowing that your rubbish has been disposed of correctly and legally and as much of it has been recycled as possible.
The nature of the skip hire industry means that many small businesses are providing this service around the country, so do some research before committing. Make sure that the operator is happy to take the type of rubbish you want to dispose of and get a few quotes to make sure you're getting a fair price. Skips come in different sizes so work with the hiring company to ensure you aren't overspending on a larger skip than you need. Once you've decided on the right company for you, wait for them to turn up and do the legwork for you!
If you would like to find out more about how we can help you, get in touch today with our friendly team on 01295 710223 or head over to our contact page for more details.