Sadly, there is always going to come a time when your car faces the end of its life on the road. Getting rid of your car can be difficult, but what can also be tricky is knowing where to send it once it's no longer safe to run on the road. One of the most popular solutions is to scrap your old car. But why do so many people choose to scrap cars, or to sell them to a local scrap car collection service?
Let's take a look at some of the great benefits of hiring a car scrapping service to help you say goodbye to your motor for the last time. It can be an emotional time – but, as always, life does go on – and you're going to need help getting rid of your old vehicle or vehicles sooner rather than later.
Benefits Of Car Scrapping
Make Some Money
By arranging a scrap car collection, you can make sure that you get money for your car. You could be trying to sell your old or used car for months on end with no offers. Sadly, whether you choose an online marketplace or a professional car buying service, if your vehicle really has seen better days, then there's no guarantee you're going to get the prices you're after.
Scraping, however, is always in demand. Therefore, efficient use of your time and money is to simply find a car scrapping collection company. This way, at least, you can be sure that you get a fair price for your motor.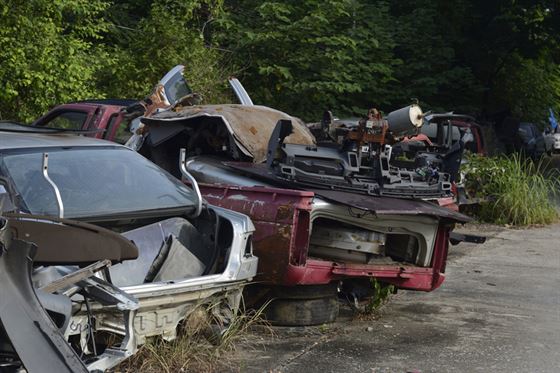 Convenient For You
When it comes to getting an old or scrap car up and moving, it's likely to be more difficult than you anticipate. Therefore, it makes sense to arrange a pickup on your doorstep, as it were! A local car scrapping service will arrange with you a time to pick up your car as and when is convenient for you, as well as at a location that is comfortable for you.
If you want to recycle your car, and there is no clear way for you to actually get it back on the road, you're going to need to find someone who can carefully – and efficiently – pick it up for you at short notice.
It's Going To A Good Place
When you leave cars to go to waste, they can create a really unsightly look. Cars left by the side of the road are going to waste! Therefore, if you'd like to take a responsible option, you should instead make sure to arrange for a scrap collection team who can collect your car and take your vehicle to a processing plant or yard where it can be stripped and recycled.
Recycling your car's parts means that you can actively continue the chain and cycle of metal reuse, and you might even help to create new cars as well. It's a great way to help protect the planet by being environmentally friendly too.
Struggling to get rid of your old car? Why not look at scrapping or recycling? It could save you money, time, and help you have a stress-free experience. Get in touch with your local experts at Jarvis Metal today!
Get In Touch Today
We hope that our bog has been helpful if you have any questions please don't hesitate to get in touch with us on 01295 710 223 or head over to our contact page to fill in our online enquiry form.